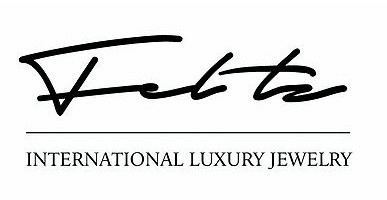 法国奢侈品珠宝商
Pierre Feltz
I am a 24 year old entrepreneur originally from Gérardmer in the Vosges in France who has traveled the world from Los Angeles to Bali via Miami, Rio de Janeiro, Paris, Zurich , Cairo, Tel Aviv, Jerusalem and Singapore.
I have received at the Institut National de Gemmologie de Paris a solid training in the luxury industry and all the professions related to gemology, ancient and modern jewelry, watches, diamonds, gem expertise and luxury trade.
After working with the most famous gemologists in the French capital, Place Vendôme and the Champs-Élysées, rubbing shoulders with international designers, celebrities of the Tout-Paris, politicians and members of royal families, and succeeding in creating in Indonesia between Bali, Jakarta and Singapore, the jewelery company FELTZ & DE valued at 7 million $USD, I have decided to start a new business venture and to devote myself entirely to my home region of Lorraine.
I am passionate about luxury, jewelry and watchmaking. The Lorraine heritage is in my blood and in my soul. I am very happy to be living again in the heart of Gérardmer the Pearl of the Vosges, my home. I want to make my region known around the world. I'll do everything possible to make it happen.
Pierre Feltz
Jewelry
Our entire collection unique in France will be available soon with the purest diamonds, ocean blue sapphires, pigeon blood rubies and Colombian emeralds.
Luxury advisor
I propose to accompany you as your personal guide, always with a private chauffeur, in the most selective jewelers in Paris, in particular at Jean Mick where you will be able to make your most treasured dreams come true and at FRED rue de la Paix where you will be shown the new collections such as the collection Île d'Or, the iconic collection Force 10 or the collection Pain de Sucre.
Let the most exclusive fashion designers and creators dazzle you with their exquisite collections, their bracelets of 18 carat gold, 18 carat pink gold, diamond or zirconium.
Let me help you find your ideal watch or chronograph, whether in platinum or 18 carat red gold. All you desire can become reality! I can greet you at the various Parisian airports upon the arrival of your flight or your private jet. Please make an appointment so we can talk about your project, and my fee. I can travel anywhere in the world.
Marketing creations
Badges
Badges of your dreams in different sizes, with your logo and your colors matching the ones of your company, your organization, your club or your political party!
T-shirts
Your t-shirts matching the visual identity of your company, your organization or your club for an enhanced brand awareness.
Stickers
A wide array of stickers!
Tote bags
Think of a higher impact for your communication strategy with tote bags matching the graphics of your brand, your logo... A wide range of colors in stock!
Roll-ups
Your roll-ups worthy of the most elegant meetings made to measure with your picture, your logo...